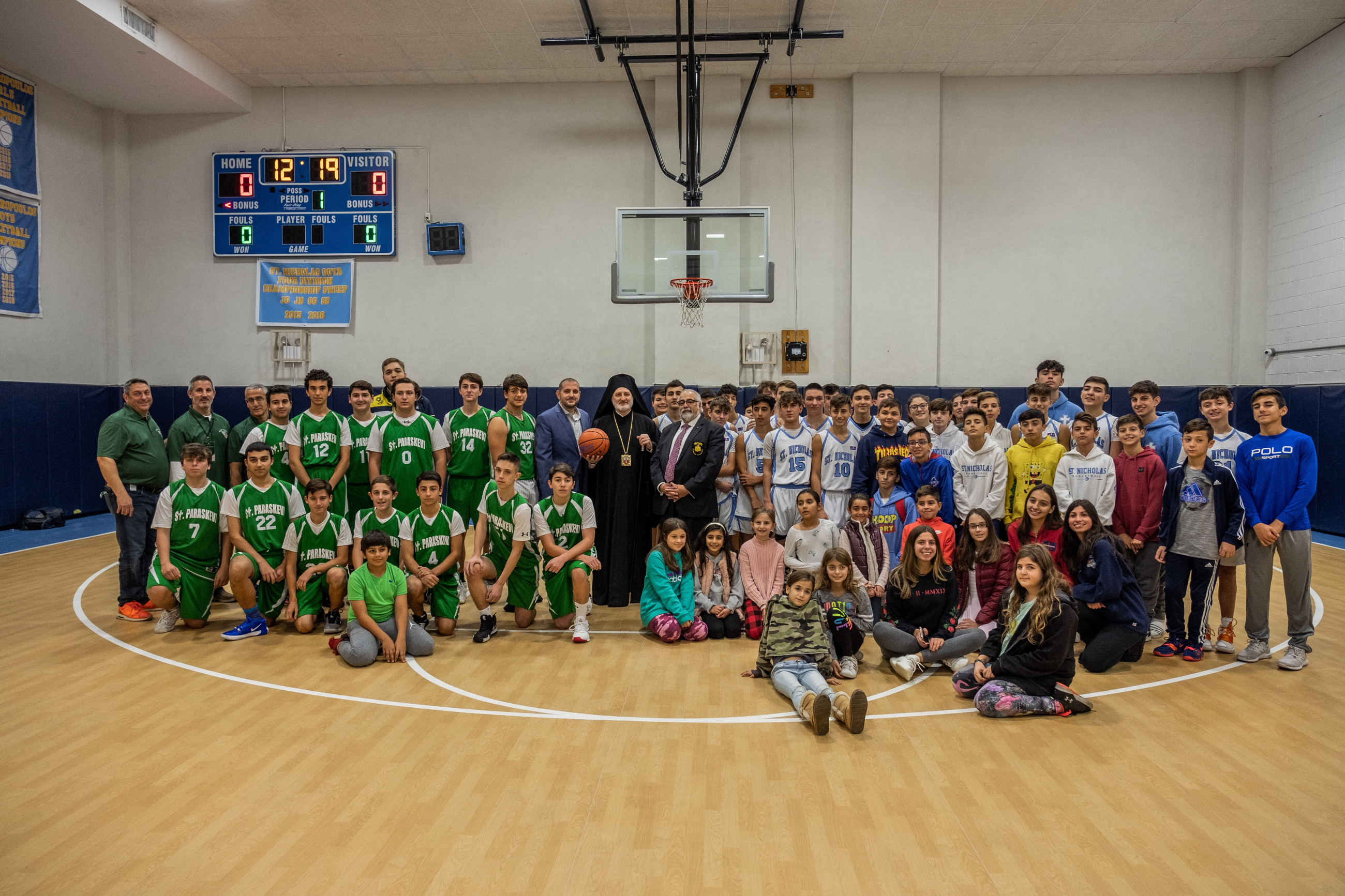 Welcome to the Greek Orthodox Basketball League
2021-2022 Health and Safety Protocols
The Health & Safety Protocol For the 2021-2022 season and safety measures that were implemented in the spring will continue
All NYS Safety measures will be followed
• The league will recommend to all eligible players, that they get vaccinated for covid 19 to help reduce the spread. We will make recommendations via email and as a header on league website.
• All coaches and bookkeepers must be vaccinated in order to coach games played in parish gyms within NYC
• All spectators attending games in parish gyms within NYC must be fully vaccinated.
• Each player will sign a covid-19 release form stating that the Archdiocese, GOBL, league director, community members and all affiliated with the GOBL are not to be held liable if anyone comes down with covid-19
• Each player will complete a health screening that will be emailed to them the morning of the game from LeagueApps. If passed they can play in the game
• A log with names and phone numbers at each facility will be kept listing all players/coaches/refs/reps at the site
• Hand sanitizer and masks will be on site
• Only teams playing will be allowed inside the gymnasium.
• Teams playing next game will meet with coaches in hallways/lobby while waiting to enter the gym
• Limit of only 2 coaches and a bookkeeper (who's keeping a book) on the bench
• Benches will be sprayed after each game and ball disinfected
• Signs throughout the gym to maintain social distance and to wear a mask
• Everyone in the gym must wear a face covering unless they are playing (option to wear mask while playing will be given)
• Recommend the gyms are properly ventilated ie doors open windows slightly open
Contact Tracing
In the event a player is diagnosed with Covid-19 the parent of said player will notify the community rep, the community rep to the extent allowable by applicable privacy laws, report the case to GOBL Director Spiros Vangelatos and Alex Avgiris. We will then notify the community rep of the team said player had contact along with the coach and parents of all players on the roster who were close contacts.
GOBL on Social Media:
FACEBOOK: Search: New York DAD Greek Orthodox Basketball League- GOBL

---
Online Chapel
7th Thursday after Pascha